Please CLICK to call us now on : tel:01268 856154

EMAIL : mikebrebnerdragon@gmail.com
Please CLICK to call us now on : tel:01268 856154
---
Architectural Design and Drawing Services – Producing Professional Plans and Drawings for your Planning Application / Building Regulations Application
Professional Building Surveying Services for those intending to move house – Helping You To Make Rationalised Home Purchasing Decisions.
---
Do you want an extension to your home or perhaps a Loft Conversion ?  : We Can Help.
PRODUCING DRAWINGS FOR YOUR PROJECT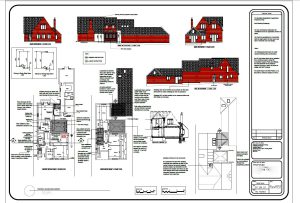 Our typical customers are :
Homeowners looking to carry out loft conversions or extensions (big or small) and we are actively seeking this type of drawing work at the moment.
Turnaround is normally 10 working days from the date of site visit / instruction of each following drawing stage.
Architectural Design and Drawings – We cater for new build, conversion and extension projects on both residential and commercial projects. We produce drawings suitable for Planning application stage and Building regulations stage.
We can also make planning applications and building regulations applications on your behalf if required.
Our design ethos is 'Good design is good appearance,functional and doesn't need to break the budget'.
We are a Chartered Building Consultancy, so professionalism can be expected, but we are also a small friendly approachable team of 2 happy to talk to people about small projects.
---
Please CLICK to call us now on : tel:01268 856154
EMAIL : mikebrebnerdragon@gmail.com
---
Are you buying a House, Bungalow or Flat ?  : We Can Help.
Please read our blog on the importance of having a professional survey before probably making the biggest purchase of your life (click on link below) …
Only 20% of home purchasers having professional building surveys?
Why a professional building survey is crucial for your property
Buying an older property and feel that traditional intermediate level building surveys do not fit your needs but do not want to pay level 3 prices ? Ask us about the MB Design and Surveyors Level 2 PLUS survey. (We also carry out what used to be termed as a full structural building survey (Non intrusive / non destructive pre-purchase building survey))
BUILDING SURVEYING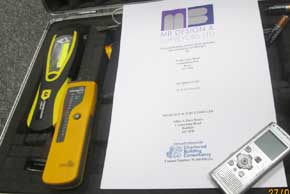 Our Preferred customers for our building surveying jobs are :
Anyone looking to purchase a bungalow house or flat / maisonette.
Our turnaround time for your report is 10 working days from the date of visiting the property for the electronic version of the report, then 2 printed out copies of the report are sent out the next working day.
Based in Benfleet, we provide the following services:
Residential building Surveys (Houses, flats and bungalows) – Independent residential full structural pre-purchase surveys. Our full structural surveys are sometimes cheaper than lenders panel home buyers surveys with more detailed advice. If intending to buy a new house, flat or bungalow please contact us.
Commercial Surveys (warehouses, shops or flats etc.) – Surveys on commercial properties such as, as well as dilapidation's surveys/negotiations and schedules of condition for lease purposes.
Some Recent feedback from Local Surveyors Direct :
---
If you wish to enquire what our Building Survey Report Includes,
Please CLICK to call us now on : tel:01268 856154
EMAIL : mikebrebnerdragon@gmail.com
---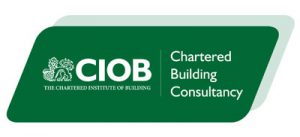 ---
Houses, Flats and Commercial Buildings Services on your Doorstep throughout Essex.
We pride ourselves on giving the same high level of service to both small surveys and developments as well as the larger commercial projects and clients.
We provide Building Surveying & Architectural Design Services in Benfleet and surrounding areas including Southend-on-Sea, Rayleigh, Hockley, Canvey Island, Basildon, Grays and Basildon. Contact us for more information.
---
PLEASE USE THE LINKS BELOW TO CHECK OUT OUR CASE STUDY AND BLOG PAGES
https://www.instagram.com/mbdesignandsurveyorsltd/
We no longer accept instructions from speculative or corporate property developers.
Please CLICK to call us now on : tel:01268 856154
EMAIL : mikebrebnerdragon@gmail.com