MB Design and Building Surveyors Ltd began as a sole proprietor-ship in 2002 by Michael Brebner as a Chartered Building Consultancy, regulated by the Chartered Institute of Building's code of professional conduct for Chartered Building Consultancies.
We Do:
Professional Architectural Plans for loft conversions and extensions for homeowners looking to improve or enlarge their home
Professional Building Surveys for people buying houses, bungalows or flats similar to what used to be loosely termed as a full structural building survey.
We strive to bring excellence to everything we do, from pre-purchased commercial and residential building surveys, schedules of conditions and architectural design (2D, CAD and 3D Visualisation) and project management services, for both residential and commercial sectors.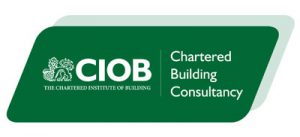 We pride ourselves on giving the same high level of service to both small surveys and developments as well as the larger commercial projects and clients.
Some facts about Mike Brebner MCIOB : Chartered Member of the CIOB (Chartered Institute of Building)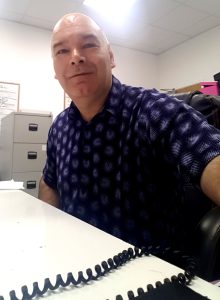 Mike is an award winning Architectural Designer, who also was the first winner of the C.I.O.B's Davis Scott Memorial Trophy for project management.
He personally undertakes the majority of the pre-purchase commercial and residential building surveys himself, is the lead CAD designer and project manager for the firms various projects.
Believes in investing in people and is an equal opportunities employer.
Has built up a core of experienced associates from Structural Engineers to Graphic Designers to optimise the team for any given project requirement.
Michael Brebner MCIOB is a Chartered Construction Manager as designated by the CIOB.
Some facts about George Ford : Affiliate of the CIAT (Chartered Institute of Architectural Technologists) :
George is the Senior Architectural Technician at MB Design and Surveyors Ltd and works in our office as part of the in house team.
George has been with the company approx 5 years , starting as an apprentice to become the self contained expert he is today.
Footnote and clarification of company Name and trading Name
M Brebner Architectural Design & Building Surveyors is a trading name of MB Design & Surveyors Ltd.
The company MB Design & Surveyors Ltd is registered as a Chartered Building Consultancy under the CIOB (Chartered Institute of Building) , Chartered Building Consultancy Scheme : CBC registration number 1444468
Something that might appeal to homeowners is that we are not vat registered and therefore VAT is not charged on our invoices.